This is a welcome news for those thousands of students who are unable to get through the Board exams and keep struggling to clear them for months and in the process waste the most precious time of their life.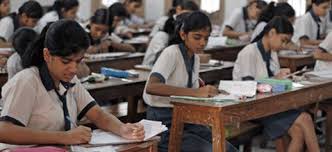 At the time they are able to clear the test, their one year has already wasted. As a result, the doors to good institutions are always closed. Now as per the new National Education Policy, the students who are not fortunate enough to clear the board exams of any of the classes will be allowed to take the exam again after 15 days of the Result.
They will not have to wait for three or four months to appear in the exam. In this way they will also be promoted to the next classes. And also they will be considered on par with the their counterparts who have cleared the exams in their first attempt.
New Education Policy for Re-appear Students
This new Education Policy will bring new more laws to make education effective and qualitative. In the times to come the govt schools will be as good as the Private ones.
The elaborate discussion on this matter will take place in the meeting scheduled to be held on Monday in Lucknow. This meeting will be held for the states that fall in the Central Zones.
The Education Ministers from Chhatisgarh, Uttar Pradesh and Uttarakhand will participate in the meeting. From MP, the minister of State ( Education ) Mr Deepak Joshi will also participate in the meeting.
This system of giving opportunity to the fail students to re-appear in the exams after 15 days is prevailed only in Maharashtra.
Now the Central Govt wants that this system be imposed in other states also especially the initiative may be taken in BJP- ruled states in the country.
Latest News – Many months after the decision, not any board has imposed this new system. Students are still waiting for its implementation.