SSC CGL Re-exam Call Letter/ Admit Card – Read details regarding CGL Cancellation
In a disheartening news for thousands of Examinees for the SSC CGL Tier I Exam for the North India Region except Delhi, that the exam stands cancelled due to some technical snag most probably owing to Printing error. Now the Re-exam shall take place on 31st of August.
As per the information the Commission shall upload the CGL Admit Cards on its website very soon. There is no clarity regarding the cancellation of the exam and the reasons that led to it.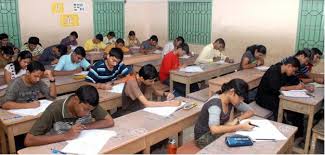 The Staff Selection Commission Combined Graduate Tier 1 Exam took place on 9th of August at various centers in the country. The students after shedding sweat a lot for its preparation had appeared in the exam. The Second Schedule of CGL Exam will take place on 16th of August.
There were 200 Questions in the 9th August Exam. The whole paper had the division into four parts – Reasoning, Maths, English and General Knowledge. The students can check SSC CGL Answer keys from here.
Download SSC CGL Re-exam and 16th August Exam Admit Cards  –
This answer key may help in 16th August Tier 1 Exam and then in CGL Re-exam. The re-exam takes place in the month of Aug. The Admit cards may come 10 to 15 days before the exams.
The candidates can Click here for Region-wise CGL Tier 1 Admit Cards
This cancellation has caused a lot of inconvenience to the students especially who had given their best for getting success in it. But for those who had not prepared well for CGL Tier 1 Exam has another reason to smile as they can prepare again and try their luck.
One of the Examinees who had taken the Exam in Chandigarh could not hide his smile when he heard the news. He said " When I was attempting the Reasoning Portion, I thought that I would have to appear in the exam next year. But now I have got chance in this year also."
But there is no need to be discouraged as you need to continue your exam preparation. You know the nature of CGL Tier 1 Exam now as you have experienced it and now you can work on your Achilles Heel.
Best of work for your Exam.