Banking services play an  important role in our life. For various reasons, we are linked with banks and their services. That's why for such services, we keep visiting one bank or the other. And there, the most important person with whom we have to deal is the bank manager. For various purposes, we need his help. Some of the purposes are –
For opening a bank account.
For applying for loans such as home loan, education loan.
Getting the services related with ATMs.
For closing of bank accounts.
Complaint Letters
For seeking other Information etc.
For students also, it is very important to know the proper format of writing such letters. Such letters appear in almost all the Subjective Exams not only by boards/ Non-boards but competitive ones as well. There are some steps you can keep in your mind before you start writing this letter to Bank manager for opening a bank account.
Format for writing Formal Letter to Bank Manager –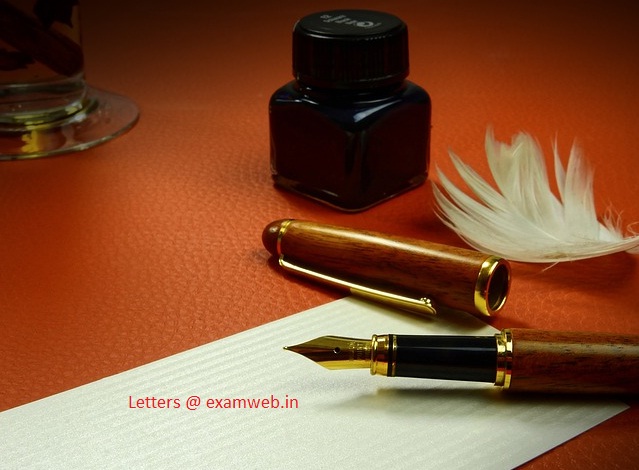 Step 1 – Your letter must begin with the reference to the Manager and the address of the bank such as the Name of the concerned bank and Name of the city where branch is located
Step 2 – Then write down the subject of the letter. It should be in 6 to 7 words with clear purpose of writing down the letter.
Step 3 – Salutation and then Body of the letter. The style of writing must be terse with good and effective words selection. Don't use pedantic vocabulary just to show off. Always remember that you have to get your account opened, not to impress the Manager by your English.
Step 4 – Then end the letter with proper subscription/ Thanks and information of the documents attached.
How to write a letter for Job ?
Now check the Sample Letter Format – Opening a Bank Account
To
The Manager
Oriental Bank of Commerce
Lucknow.
Date –
Subject – About opening a bank account
R/Sir/ Madam,
Having inspired by the services of your prestigious bank, I wish to avail them by becoming a member of the bank as an account holder. I am Rudra Gupta and is a permanent residence of Lucknow. There are already two accounts from my family in your bank. Besides, I fulfill all eligibility for the purpose. Hence, I request you to oblige me by speeding up the process of opening a bank account in my name.
I have annexed all the required documents with this letter.
Thanks in anticipation.
Sincerely Yours,
Rudra Gupta
H. No. 24/7, Model Town Area, Lucknow.
Contact No – 0465800000
Documents Attached –
Duly Filled Application Form with The signatures of Two Guarantors
Photostat Copies of  two IDs Ration Card and Aadhaar Card for Address.
Xeroxed Copy of Pan Card
Three Passport Size Latest Photograph
If there is anything you need, I can provide on spot.