Check various posts of PGT, TGT, PRT etc below on this page in APS – Imp/ Useful links ahead

Army Public School Situated in Ambala Cantt has invited applications for the Teaching Staff ( Post Graduate Teachers, Trained Graduate Teachers, Primary Teachers, Assistant Librarian, Computer Lab ) on Consolidated Salary.
The nature of the Job is Adhoc. The Interested candidates can apply for the said posts but before that it is advisable that they must read the following instructions to avoid any of the inconveniences.
Such posts are every year advertised. For getting updates regarding new posts/recruitment, the aspirants must visit the official website of the School below. The recent recruitment has finished on 6th and 7th March 2017 with the Interview Schedule.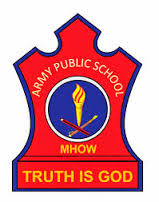 First of all you must know as to why you must join Army Public Schools. These schools are one of the most prestigious schools that are widely known for grooming children for various roles in future with Army being one of the biggest fascination. The Ambiance in Army Public Schools is one of Discipline, Learning and Security.
APS Ambala Cantt Recruitment For Various Teaching Posts
Check the details of the Posts –
Trained Graduate Teachers- English, Science (Physics), Social Studies,
Primary Teachers
Assistant Librarian
Computer Lab Technician
Educational Qualification for various Posts –
For the Post Graduate Posts the candidates must possess PG Degree and B.Ed from the Recognized institution.
For TGT Posts the aspirants need to have Graduation and B.Ed. ( PG Shall be Preferred )
B.Lib For the Asst Librarian
Three Years' Diploma in Computer Science/ IT with Hardware Savvy and Networking System Known
Compulsory – Fluency in English is must for all the candidates for all the posts.
Salary Structure –
The Selected Candidates will receive Remuneration as per the School System or AWES Rules.
How to Apply –
The aspirants can apply on the prescribed Application Form available at School with Rs 100/- as Fee on or before 10th of August.
Date & Time of Interview –
The shortlisted candidates shall receive information on their Mobiles/ Telephones.
So Best  of Luck for Army Public School Ambala Cantt Selection.
For Every Details regarding Recruitment in APS Ambala Cantt official website – http://apsambala.edu.in/
Various Posts in APS
APS Bathinda ( Affiliated to CBSE ) requires PGT Physical Education, Chemistry ( Basic Pay – 33,840 ), TGT -English, Math,S.S., Science, Physical Education, Special Educator ( Basic Pay – 33,360 ). APS Faridcot requires TGT – English, S.S. ( Basic Pay Rs. 30,163 ). APS Fazilka requires TGT – S.S. ( Basic Pay – 29,190 ). APS Sri Ganganagar requires PGT – Physics, Chemistry, Math, Biology ( Basic Pay Rs. 32,430 ).
Educational Qualification –
For PGT, the candidates must be PG with 50%+ B.Ed. For TGT, the candidates must be Graduation/ PG + B.Ed.
Freshers candidates may also apply. They must be below 40 years as on 01 April 2022.
Experienced candidates –
They must be below 57 years. They should have minimum 5 years teaching experience in the last 10 years in related categories.
Tentative dates for interview are from 21st March to 26th March 2022. Date and time of interview will be intimated to only short listed candidates via e-mail/ mobile/ telephonically.
Decision of SAMC ( School Administrative & Managing Committee will be final.
Click here for Haryana DAV Colleges/ Schools Jobs