We receive queries related with career options on regular basis. And most of them wish to join banking sector. Then they don't know as to how they can enter the BANKING SECTOR. Here we're providing you the proper methods to get in to the banks in various capacities. You can get the jobs of clerks, Probationary Officers, Assistants etc. There are some technical jobs as well for which specific qualifications are required.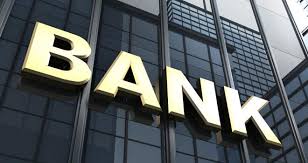 Such posts are of CAs, Computer Operators etc.  For getting jobs, there are the written tests of various levels. These tests are held by IBPS, SBI etc. The tests are Preliminary and Mains. Then the successful candidates are to face the interviews/Viva Voce. Below are given some tips to clear the exams. But before that check the syllabus for Banking Exams –
The contents are – Reasoning, General English, Numerical Ability, Current Affairs. Total marks are 200 with 200 questions. There is also the provision of negative marking. Various good books are available for the IBPS /Banking PO/ Clerk Exams. Some good publications are – Upkar, Aggarwal, Gupta, etc. You can click here for IBPS / SBI Practice Sets.
For English Preparation click here.
Perfect your Numerical Ability from here.
Read Current Affairs and General Knowledge
Tips for clearing Written Exam –
First of all have proper access to the Particular Syllabus –
If you start doing preparation of the exam without having access to the complete syllabus, you will go nowhere. Your hard work may be  futile. First of all get the syllabus and then start preparation.
Get last years' sample papers –
These sample papers shall help you to have some idea of the type of questions. You can also come to know as how many questions come from some specific topics. Then prepare accordingly. This is called the smart work.
Fixed deadline for completing the syllabus –
You must complete the syllabus at least two months before the exam so that you may have proper time for the revision.
Undergo Mock Tests –
Mock test Practice is necessary near the exams. They will instill confidence in you. They will also perfect your timing for the exam. Always remember that timing is more important in the exam than anything else. You will also come across important topics while undergoing the Mock tests.
Don't go after many books –
Some students are of the habits that they keep changing the books. In that way they have the collections of many publishers. There is no need to read more than one publication. If you read more than one publication, you may get confused. More focus should be to go deep in to one topic rather than collecting books.
Update yourself with Current Affairs and Comprehension –
Read newspapers for Current Affairs and for good comprehension of English. Chiefly read economic affairs. This must be the daily routine for at least six months before the exam.
For getting information of Banking Sector jobs, keep looking employment news on regular basis. You can also take the help of Google for latest updates regarding the jobs.