Tips for you for making Good/ Effective Speech
Making Speech is an art. It requires more skills, courage and a lot of confidence to make the effective speech that can impress the audience. Everybody wants to be a speaker like PM Narendra Modi who is one of the best orators of the world. This is but obvious when we listen to somebody's speech and see it influencing others, we imagine ourselves in lieu of that speaker.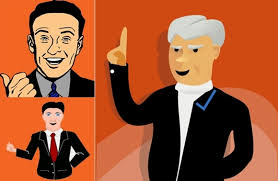 But for becoming a good and influential speaker, a lot of hard work and strategy is required. We are providing you some of the tips that may help you becoming one of the great speakers.
Confidence is the first Gradient –
There is always a stage phobia for those who have gone to the stage for the first time or who are there very rarely. . It is not easy to go to  stage and utter a few words on some specific subject with a large no of people staring at you in the expectation that some new and interesting facts and information will emerge from your lips.
It requires a lot of confidence and that confidence will be the outcome of constant practice and grasp over subject/ content. Don't miss any chance to go to the platform that will provide you the golden chance to make the people listen to you. It is necessary for you to be acquainted with the stage in order to keep away that phobia related with it.
Proper knowledge of Content / Subject –
The first thing that will boost your confidence to go to the stage and express your views is the complete command over the subject matter which is gonna be the central part of your speech. Prepare outlines or headings of the content instead of cramming the whole material. Give proper thoughts to it. Add stuff which is both informative and interesting. People are here to get the interesting information not for getting bored with dull speech. You have to bind the audience with your magical words.
Ten useful Methods to make a good speech
Add some Stories or Interesting Facts to your Content of the Speech –
Don't have plain speech with no interesting fact or story. Your speech must be like a story with beginning, middle and end. Fill it with proper examples which may create both interest and suspense. It should not be a general or plain speech which is started just to finish it.
Use Simple and Effective Language –
Language should be conforming to the situation and level of the audience. Try to use the language as simple as possible with Correct Pronunciation.
Proper Homework –
Home Work is the key factor for making effective speeches. Practice should be made at home in front of mirror or family members. We reiterate that cramming will spoil your speech and its essence. Give your own words to the subject of the speech. Keep practicing till you get some perfection and with that confidence.
Add Quotes of Great people –
You can add some quotes of great people to support your viewpoint. It will be helpful to convince your readers regarding what you are saying. This experiment will add some weight to your speech. Here cramming is must to utter the quotes at the stage.
Adopt right Posture and Gesture –
Your posture must demonstrate your confidence. You must stand straight with your eyes at the audience. Don't bend your body or lower your head. Even your gestures must be docile. Don't adopt aggressive gestures. Be a decent speaker.
Keep timing in your mind –
Don't be a sprinter either of a marathon race or its shortest version. Timing must be in your mind. People don't want to list to extended lectures. If you extend your speech with no real content in it, it tends to loose its sheen and with that interest of the audience. You may have to cut sorry figure here.
Prepare backup plan as well while on the stage-
Sometimes it happens that a speaker is expected to stay at the stage a bit longer. You can't stand mute at that moment just because you are running out of words and thoughts. For such situations you must have a back up plan. But use this extended speech as a back up plan only when it is required.
Ignore the Negative People sitting in the Audience –
While making speech, you will come across a no. of negative people sneering at you. Keep your eyes away from them otherwise your confidence will be much down. Such people are in every audience. So learn the art of ignoring such people sitting in front you while you are in action.
Read Children's Day Speech from here.
So these are some of the tips regarding Effective Speech you can use to make yourself a better speaker. Your suggestions are welcomed through the comment box below.