We are preparing this page for NEET Related Updates. The readers will find all information regarding changes/ decisions related with National Eligibility Cum Entrance Test. The Union Health Ministry has made some changes regarding NEET 2017-18.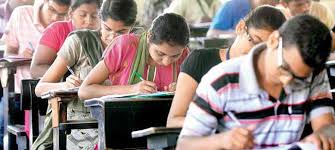 So we advise the aspirants to visit this page for latest information regarding this Medical Entrance Test. We are starting with the latest decision taken by
Union Health Ministry. Now the NEET shall take place in eight languages. These languages are –
Hindi,
English,
Marathi,
Tamil,
Assamese,
Bengali,
Telugu
Gujarati
This test takes place for giving admission to various Medical Courses in Medical colleges. Besides, the qualified candidates will enjoy All India Quota and other Quotas under state governments and institutes. They will enjoy these quotas irrespective of the medium taken by them, which shall be subject to other eligibility criteria.
National Eligibility Cum Entrance Test 2017-18 Latest Updates
Earlier, the Union Health Minister had also held meeting with the Health Ministers and Health Secretaries of Eighteen States and UTs for implementation of NEET in all the states of the country. The main emphasis on to bring parity for all the aspirants who take board exams in various languages. Now they will get the equal chances to clear the Medical Entrance Test.
It is note-worthy that the Govt had replaced AIPMT with NEET last year. There were two Entrance Tests namely NEET 1 and NEET 2. There was the lot of confusion among the students regarding AIPMT and NEET. As a result, most of the students had applied for AIPMT. So all the students were given chance to sit in the test. Most of the states had chosen to go with NEET.
Later, the examinees shall find NEET Answer key/ Result and Test Date related information on this page. For suggestions and sharing any useful information, please share the comment box below.
Thanks for your visit and best wishes for your NEET 2017-18.