The Madras High Court giving response to a PIL has quashed the process of taking Joint Entrance Test for the Admission to various IITs in the concerned state's Regional Languages. The HC has ruled out any possibility of conducting the most prestigious IIT JEE exam in a regional language. The Petitioner had filed the Petitions contending that IIT JEE occurs in two languages – Hindi and English.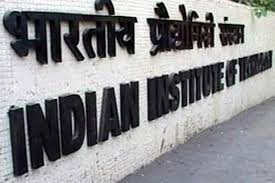 This creates a lot of problem to the candidates who are not well versed in English and to those candidates who belong to the Non-Hindi Speaking Areas. They suffer a lot due to this system. Even the meritorious students don't fare well. Irony is that in most of the Govt Schools, there are no English Teachers and those who are available there are not competent.
That's why the petitioner sought the inclusion of regional language of the particular state so that all the examinees must stand on the equal footing.
IIT Entrance – No Regional Language shall find Place in Exam
But the High Court rejected this plea saying that the selected candidates had to study the subjects of science. Therefore it maintained the medium of instruction should be English.
Therefore it is imperative for this exam to take place in both the languages. Otherwise the students will have to face a critical situation in the class-room due to poor knowledge of English.
The petitioner had also given the plea that there are many National Level Recruitment and Competitive Exams with the special mention of those exams conducted by Union Public Service Commission, Railway Recruitment Board etc in which the students have the facility to to take in their Regional languages.
There has been a different responses to this verdict. Most of the students have welcomed this move. However those who don't come from good English medium background have felt dejected. We know that in most exams, there is the provision of publishing the question papers in two or more languages.
Read the story of a driver's Physically challenged son's getting job in  Google.