On this page we are providing you the 13th Nov 2016 ( Sunday) RSMSSB Lab Assistant (Prayogshala Sahayak)  Exam Reviews along the Answer key. In addition we have provided Cut off marks for the exam. Overwhelming no of candidates may appear in this LA Screening Test. The total no of posts were four short of 1900 ( Eighteen Hundred and Ninety six).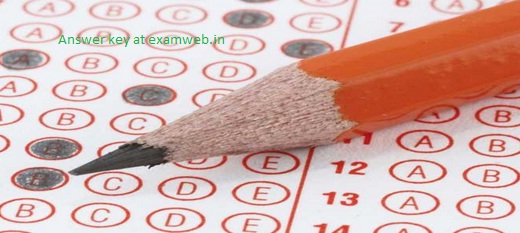 The Selected candidates shall get recruitment in various dept namely Secondary Education, Agriculture and College Education Departments. The online registration had commenced on 26th of Sept and concluded on 26th of Oct. Now have a look at the exam pattern and read exam analysis.
RSMSSB Exam Scheme and Analysis –
The Paper had two parts – Part 1 and Part 2. The part one carried General Knowledge with highest focus on Rajasthan with its history, geography, culture, tradition etc. It was of 100 Marks.
The second paper checked the knowledge of the candidates of Biology, Chemistry, Physics from 10+1 and 10+2. This paper carried 200 Marks. It means the paper was of 300 marks in total.
There was a big crowd of examiners at all the examination centres in the state. The candidates could have entered the exam after proper scrutiny. In all there was no news of using improper means anywhere.
There was also the provision of negative marking with 0.33% ( 1/3rd )would be deducted for wrong attempts.
Proper analysis of the exam shall be possible after some time. We shall bring out complete analysis on 14th of Nov 2016. Still we inform you beforehand that it is not going to be cat's walk to clear this exam.
WE expect cut-throat competition for you. The first portion that is GK has a big syllabus. Besides Rajasthan GK, you can get some questions on National interests such as Schemes/ Awards etc. So there can be some unexpected questions here.
As for second part of the paper carrying PCB, the syllabus is confined from 10+1 and 10+2. So you will get most of the paper from your books of these classes. There may be the questions related with theories/ concepts/ numerical etc. Again we say that the exact analysis shall be possible on the said date.
Check RSMSSB Lab Assistant Official and Unofficial Answer Key with Cut Off Score –
The official solution sheet ( Key + Solution ) shall appear a few days after the exam at the official portal. So don't get impatient regarding that. As for unofficial Answer key, we shall make sincere endeavor to publish it after the exam. For that we urge you to share the question paper with us via comment box. Check Minimum Qualifying marks for RSMSSB Test –
| | |
| --- | --- |
| Name of the cat | Minimum Cut Off |
| General cat | 45% Marks |
| OBC | 38% |
| SC/ST/Divyang | 33% |
प्रयोगशाला सहायक की अनॉफ़िशल आंसर की व अनएक्सपेक्टेड  के लिए आप अपना प्रश्न पत्र नीचे कमेंट बॉक्स में डालें।  अगर आप किसी प्रश्न का हल चाहते हैं वह भी कमेंट बॉक्स में डालें।  हमारी टीम इन प्रश्नों के जवाब देने की कोशिश करेगी।  धन्यवाद्।
| | |
| --- | --- |
| Name of Test | RSMSSB LA Screening Test |
| Date of Unofficial Answer key | 15th of Nov 2016 |
| Minimum  Cut Off | Available above |
| Official Answer key | Use the link below |
Use this link for LA Answer key and other related information.