Admit cards/ Roll Nos for AFCAT 2020 Schedule will be available later. For 2020 Notification, Application Forms and other things keep eyes on this post.  Force known for its bravery and valiant action. The Roll No Cards will be available near the exam.. Login yourself below. 
We have also provided the Sample Papers for you to download –
There is a great craze among the youngsters to join IAF. But it is not so easy. They have to undergo a fixed process for that.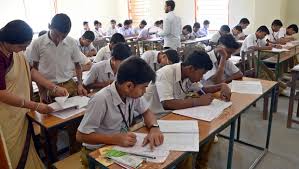 AFCAT 2020 –

IAF had invited applications from the eligible candidates who wish to take AFCAT  for 2017. There may be innumerable candidates who wish to join 01/2017 Batch.
The first selection hurdle is AFCAT which is to take place on 26th Feb 2017. The Admit Cards for it shall be available in January 2017
Download AFCAT IAF 2020 Roll No/ Admit Card
When the exam date is in the mind, the candidates' mind is focused on the Admit Cards besides the Exam Preparation.
Admit Card 2020 AFCAT will be available soon.
They contain your Roll No./ Photograph/ Your Signature / Examination Centre etc. So it is imperative to check all these information immediately you take out the print of your Admit Cards.
How to download IAF AFCAT Call Letters 2020 ?
There is the simple process to download the Admit Cards for 2017 Air Force Common Admission Test.
First of all click here.
You will be taken to Indian Air Force Candidate Login.
Fill your e-mail or username.
Then you will to give your Password.
Select Notification Date i.e Feb 2016.
Fill Security Code carefully and then click on the button called Proceed.
If you have forgot your Password you can click here.
Official Website for 2020 Roll No related information – http://careerairforce.nic.in/
We will update this post with more AFCAT 2020 Related information like Examination Centres and Exam related details soon. So be in touch with us.
Old Stuff Related with 2015 AFCAT
AFCAT  Examination Centres –
Jammu, Jorhat, Jaipur,
Jamnagar, Jodhpur, Kanpur,
Calcutta, Kalaikunda, Kochi,
Leh, Lucknow, Mumbai,
Mohanbari, Mysore, Nal ,
Nagpur, Ambala, Amritsar,
Allahabad, Agra, Ahmedabad,
Barnala, Bathinda, Bengaluru,
02/2015 Examination Centres
Belgaum, Bidar, Bagdogra,
Bareilly, Chandigarh, Chabua,
Chennai, Ojhar, Pathankot,
Patna, Pune, Port Blair,
Salua ,Srinagar, Suratgarh,
Sirsa, Dehradun, Delhi,
AFCAT 2015 Roll No
Darbhanga, Gorakhpur, Gwalior,
Guwahati, Halwara, Hashimara,
Hyderabad, Imphal, Jalandhar,
Thane, Tezpur, Thanjavur,
Thiruvananthapuram, Vadodara,
Varanasi, Saharanpur, Shillong,
Silchar, Sulur
AFCAT Pattern –
There shall be the 100 Questions' Test with 300 Marks. It means there shall be 3 marks allocated to each question. The Paper shall consist of 4 Sections namely General Awareness, Verbal Ability, Numerical Ability, Reasoning and Military Aptitude Test.
Some Important Questions for the Upcoming AFCAT –
1.When was Battle of Plassy fought ?
Ans – 1757.
2. Of which event did we celebrate Golden Jubilee in August 2015 ?
Ans – Indo-Pak war in 1965.
3. Of which field was Todar Mal associated ?
Ans – Music
4. When was the title " Viceroy " for the first time used in India ?
Ans – AD 1858
5. Lion Capital at Sarnath belonged to –
Ans – Ashoka
If you have any problem regarding AFCAT Hall Tickets/ Call Letters, contact the Complaint Redress Cell at official website.