This is the Age of English Language. There is no field where English is not spoken. English has become the medium of Instructions in schools and colleges It has become the language of written Tests for Admissions and Jobs. Interviews are impossible without this language.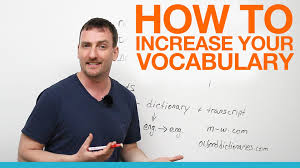 Learn how to learn spoken English
When this language has become so much important, the need is to learn it and use it by heart. In learning English, the most important thing is Vocabulary. Vocabulary is the soul of any language.
Improve your English Writing Skills
If you wish to express yourself, your feelings, strong vocab is must. If your vocab is limited or scanty, you will have to confine your expressions.
There are various types of vocab viz Synonyms & Antonyms, One Word Substitutions, Idioms & Phrases , Proverbs / Sayings , Words that often Confuse the People, Paronyms and Homonyms. Now the question is how to imbibe these words for use. How to make these words your pet ones ?
Below we are providing some of the tips which may be helpful for you to enrich your vocab and make your language more effective.
Tips of Improving English Vocabulary
Read Newspapers/ Novels etc daily –
Reading is very essential for enriching your vocab. Read newspapers, novels, dramas etc on daily basis. It is obvious that you will come across various new words every day. Write them down in your note-book. Read them every day unless they are set in your mind.
Use them in Day to day conversation and other interactions –
Only learning the new words are not enough. Use them in your Speaking and writing. IT will enhance your confidence and store the words  permanently  in your mind.
Prepare only 5 to 7 words a day –
First of all make it clear as to what purpose you have to prepare the vocab. It is for Competitive Exams or General Use. If you are preparing for any of the competitive exams, you can learn at least 30 words a day because in that condition you have to fix them temporarily.
If you have to use the words in day to day interaction, you may be able to learn 4 or 5 new words only. Always remember that you have to keep them permanently in your mind. Five words a day means, 150 words a month and 1800 new English Words a year.
Words without Vowels or Consonants
Listening is very necessary –
While listening somebody, you can borrow new words as well as their pronunciation from them. For listening you can listen to English News, Movies etc.