AIPMT Retest Recharged me to do better, is the magical sentence uttered by Vipul Garg who has topped the most prestigious Medical Entrance Test for the admissions to MBBS and other medical courses. This Jind Guy has made his parents and the whole city feel proud because of this marvelous achievement.
Check AIPMT Result from here. Check AIPMT Counselling Schedule and Seat Allotment Dates from below.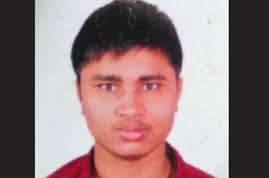 The small city tag did not discourage him, family background did not bother him, he moved on and on and scripted history not only for him but for the city which is very old but secluded and abandoned  politically.
He set the example for other students that if you have determination to do something, you can do. Dreams can be materialized. Small city, big city don't matter. Family adversities don't matter. What is it that matters is you, your confidence and insistence to do something in life.
When Supreme Court cancelled May 3rd AIPMT, many a candidate lose heart, they got discouraged. But Vipul saw that opportunity to do the repairs, to plug those holes that could leak his success in May 3rd attempt.
Though he had fared well in that exam, there were some loopholes. So he corrected himself and did his best to give his best. He improved his areas and again faced the AIPMT. " I had done well in my May 3 Exam. But after the SC ordered  a re-test, I started focusing on my weak areas. I was expecting to be among the top 10, but have never imagined to be topper."
Read about AIPMT Topper Vipul Garg
Vipul has a very sublime aim in life. He wishes to serve his home town which has been the victim of political apathy for years. This is a backward district which is sans quality medical facility, where more than 60% of Doctors' seats vacant in the Govt Hospitals. There is the urgent need of some good doctors in Jind. I will certainly serve the residents of my city, says Vipul.
Vipul did his 10th from DAV, Jind and then for Sen Secondary class took admission to Delhi Convent School. In 12th Class, he had secured 90% marks. He wishes to do his Degree from Maulana Azad Medical College New Delhi.
Vipul's Mantra of Success –
Studying for long hours at a stretch is unnecessary. Give your 100 % whenever you study.
Check AIPMT Counselling Schedule from below –
Registration for Main Counselling – August 19 to August 21st by 11:59 Hrs
Round 1 of Seat Allotment – Aug 22, 2015
Reporting of Seat Allotment in Round 1 –  August 24 to August 27 by 6:00 PM
Seat Allotment Round 2 – 01-09-2015
Round 2 Result – 02-09-2015
Reporting of Seats Allotment in Round 2 – Sept 03 to Sept 07
Seat Allotment for Round 3 – 09-09-2015
Round 3 Result – 10-09-2015
Reporting of Seats for Round 3 : Sept 11 to Sept 15
Transfer of Seats as per the State Quota – Sept 15
Official website –
http://aipmt.nic.in/aipmt/Welcome.aspx