Animation is quite popular a course among the youth these days. Moreover, its scope shall increase year by year. There are tens of thousands of jobs in the Industry now and in the upcoming years. Therefore, the aspirants are in constant watch for Various Animation-related courses and institutes that provide them. We have prepared a list of such courses and institutes below. So get ready to know the best Animation Course and Institutes from below -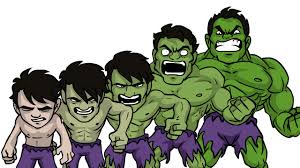 Scope for Animation Courses -
Animators are the most important persons for creating animation and visual effects for films, cartoon movies, video games, television, mobile devices etc. For creating software programmes also, companies need them. So great future ahead.
Certificate and Diploma Courses in Animation
Certificate Courses -
The courses are -
Certificate in 2 D Animation
In 3 D Animation
Certificate in VFX
Certificate in CG Arts & Effects
These courses are for the beginners. However, anybody wants to get complete knowledge as a professional, he/she must go for UG/PG Courses. The duration of certificate courses is from 3 to 6 months.
Diploma Courses -
There are following Animation related Diploma Courses -
Diploma in 2 D and 3 D Animation
Dip in VFX
CG Arts
In Animation
Advance Diploma in Game Art
Fusion Animation
Multimedia Animation Course
Degree Programmes in Animation and Institutes below-
These are  Bachelor Degree Programmes -
Bachelor Degree ( Arts) in Animation and Multimedia
B.Sc in Animation and Multimedia
Visual Arts
Fine Arts in Animation, Graphics and Web Design
BA in Animation and CG Arts
BA in Digital Film-making and Animation
B.Sc in Animation and VFX
B.Sc in Animation and Gaming
Advanced PG Courses -
M.Sc, Master of Animation
PG Diploma Courses
PG Certificate Courses
Note - The aforesaid courses in Bachelor degrees can be done in PG.
Institute Watch for Animation Courses -
National Institute of Design ( NID), Ahmedabad
Courses - Both Bachelor and PG
Frame Box, New Delhi
Academy of Animation and Gaming ( AAG), New Delhi
Desh Bhagat University, Mandi Gobindgarh, Punjab
Whistling Woods International, Mumbai
The Heart Animation Academy, Hyderabad
Zee Institute of Creative Arts ( ZICA), Secunderabad
Toonz-Wobel Academy, Kolkata
Industrial Design Centre ( IDC), Mumbai
Besides almost all the major universities offer particular or related courses in Animation.
You need to visit the official website of these institutes and search for Animation Related courses. The whole details shall appear before you.
Courtesy : The Tribune