Check HSSC CET 2022-2023-2024 ( Group C and Group D ) Exam Syllabus and Exam Pattern – Also get more information – Useful links for the Examinees
The Haryana Govt. has started CET for millions of job-seekers of the state. Our team has provided some general information regarding CET.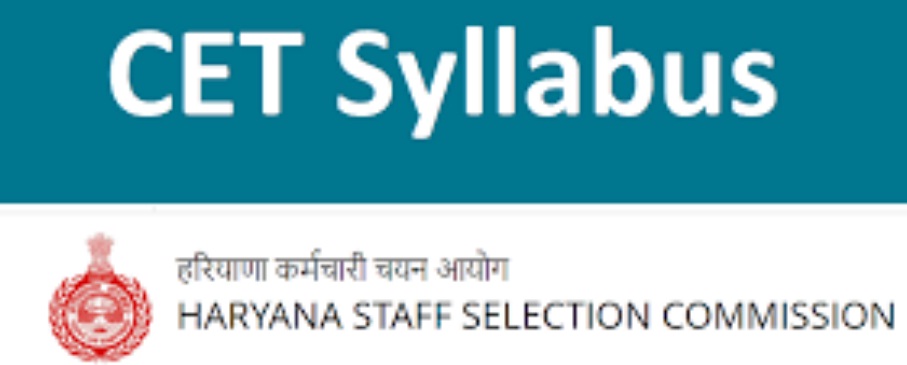 Q. How many times will CET in one year take place ?

Answer – At least once a year. Further it may take place more than once. Interested candidates may apply for Haryana CET by visiting HSSC official website.
Official website of HSSC – https://www.hssc.gov.in/
Q. How were the HSSC CET 2022 papers on 5th and 6th November ?
Ans – According to one examinees Amit from Narwana, the exam in the morning shift of 5th Nov. was easier than that in the evening shift. As for exam on 6th Nov., we shall be able to tell you by the evening of 06th Nov.
Documents required for Haryana CET –
For applying for Common Eligibility Test ( CET ), the candidates must have family ID. The candidates may have one-time-registration besides they have to upload category related paper, experience, educational qualification, socio-economic criterion etc. One-time-registration will be connected with family ID from where the candidates may take all kinds of information.
What is the Educational Qualification for Haryana CET –
For Group D, the candidates must be 10th pass whereas for Group C, the candidates must be 12th pass.
Haryana CET Syllabus and Exam Pattern 2022-2023-2024 –
There shall be 100 Questions of 100 marks. The score/ percentile of  Haryana CET will be valid four three years. The subjects will be general awareness, reasoning, science, math, computer, Hindi and English. They will be of 70 marks with 70 questions. Haryana GK will have thirty questions of 30 marks.
In General Awareness, the examinees may face History,  General Knowledge, Geography, Economics, Political Science etc.
Science will have to tackle Physics, Chemistry, Biology etc.
In Mathematics, the candidates will have to face percentage, average, work & time, Simple and Compound Interest, Profit and Lose, LCM, HCF  etc.
In Hindi, there will be Noun, Pronoun, Common errors etc.
English will have be Spellings, One word substitution, comprehension, Common errors, Cloze test etc.
In reasoning, there will be Series, Codding and De-codding, relationship related questions etc.
How may times can a candidate take Haryana CET ?
After one-time-registration, a candidate can take CET as many times as he/she wants and improve his/her score.
Q. What is the pattern of CET ?
Ans – CET may be 1 hour and 45 minutes. You may find 05 options. There shall be no neg marking. Doing all question is must. If you do not attempt any of the questions, you may get 0.95 mark/ s deducted. It is better you must try hit and trial method in 04 options.
Q. What is the process after CET test ?
Ans – OMR may consist 02 copies ( original and official ). After the time is over, both the copies and admit card/ roll no. will be taken. Outside the exam centre, you may take out only question paper. It is must to read  all the instructions printed on the admit card/ roll no.
Official website of HSSC – https://www.hssc.gov.in/
HSSC CET 2022-2023-2024 English Language Practice Set/ Paper with answers
If you have more information regarding Haryana CET Syllabus and Pattern 2022-2023-2024, you can share with us.