PM Modi is on a two day visit to Qatar, an Arab country, for giving a push to economic ties between the two countries. The focus shall be especially on hydrocarbon sector. Qatar is a country that is the largest supplier of LNG requirements of India. During the last financial year, 65 % of the country's total import was obtained from Qatar.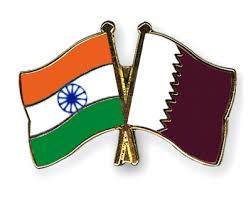 Indian Prime Minister has a very tight schedule here. He will meet Emir of Qatar Sheikh Tamim bin Hamad Al-Thani besides addressing the business community here. With Emir, many bilateral issues shall be discussed with economic being the major issue. Besides Modi will also raise the issue of labor with Qatar as he has assured the Indian labor working there.
Modi got warm welcome by Qatar's PM Abdullah bin Nasser bin Khalifa Al Thani at the airport. Immediately after reaching there. PM took no time in tweeting saying that India attaches great priority to strong ties with Qatar and his visit may expand bilateral ties between the two nations ….
India – Qatar Relationship and its significance
Qatar is a very significant trading partner for India in the Gulf region. During 2014-15, the bilateral trade exceeded 15 billion US Dollars. India gets most of the crude oil from Qatar. Qatar is an energy rich country and if India is to go ahead in the area of energy, it will have to look towards this country.
Besides the emphasis must also be on people-to-people ties and encouraging the Qatar's business community to come and invest in India under Make in India Programme.
About Qatar –
It is an Arab peninsular country whose most of the land comprises arid  desert and a long Gulf ( Persian) with beaches and dunes. It's capital is Doha which is famous for its Skyscrapers and ultramodern architecture. The population of this Arab Country is 2.169 million ( 2013) and its currency is Qatari Riyal.