Check all region -wise result of JNVST Admission Entrance Test 2018 to 5th/6th/9th and 11th Standards/ Latest Updates

Result News 20th June 2018 - For Lucknow( UP), Pune, Bhopal, Shillong, Hyderabad, Jaipur, Patna And Rajasthan Zone results for admission to 6th Class and other classes  have to  be out soon. JNVST declares the 6th class Admission Test result almost after 20th of June. You can check last year's Samiti's test declaration date below. The Result shall be out region wise with different links.
Check links below -

Latest Update on Result - Navodaya Smiti can declare 6th class result has been out now on 24th June 2017. Check the Select list of the students for admission to VI class below.
Entrance Exam Notification JNVST 2018 -
The aspirants who wish to take admission in JNVST under schools Summer-bound, winter-bound and extreme winter-bound, must know that the Exam notification is out. This notification for the these three seasons exams took out on 23rd of January 2018. The test will happen in one go. The test date was 21st April 2018 ( Saturday ) for both summer and winter session.
जवाहर नवोदय स्कूल ( JNVST ) के छठी कक्षा का परीक्षा परिणाम जून 2018 महीने के आखिर में आने वाला है। 5th, 9th, 11th का result जुलाई में आएगा। रिजल्ट जिले वाइज आएगा।
Note - JNVST takes a bit of time in declaring the result for the admission to all the classes. So please have some patience. Results are out class-wise. The whole information is available on this page or at the site of of the school.
परीक्षा परिणाम जवाहर नवोदय विद्यालय के लिए जून 2018 में आने की संभावना है। ज्यादा सूचना के लिए विद्यार्थी इस पेज पर नजर बनाये रखें।
Read this JNVST Entrance Exam 2018 notification in Hindi -
जो भी विद्यार्थी नवोदय 2018 में प्रवेश लेना चाहते हैं , उनके गर्मी व् सर्दी सत्र में प्रवेश हेतु होने वाला प्रवेश परीक्षा एक ही बार में 21 अप्रैल 2018 को होगी। इस सन्दर्भ में NVS ने एक नोटिफिकेशन 23 जनवरी 2018 को जारी किया है। Get more facts related with JNVST Admission Process 2018 from the table.
| | |
| --- | --- |
| JNVST Main Events | Related Dates |
| Registration / Application Process Began | 17th Nov 2017 |
| Concluding date of getting admit cards | 10th Feb 2018 |
| Result Declaration Dates of 6th and 9th classes | It will be out soon. |
Read the Exam Notification 2018
Rumors are rife that it may be out on 10th of June 2017. If not today, it may be out within a few upcoming days. Be in touch for latest updates.
For the Admission to 5th Class, Navodaya Exam had taken place on 8th of Jan 2017 in the morning at 11. The students who had applied for admission could obtain their Admit Card from their schools.
Due to winter vacation in Haryana, most of the students and their parents don't know about the exam. The exam will occur in the whole of Haryana at the same time.
Result for 5th/ 6th/9th/11th classes shall be out soon. The students can get it from below the page.
Read official notice regarding the Admission 2017-2018
Result Update 2018- The Results for Classes5th/ 6th/9th/11th Shall be out soon which can be checked from the offices given below The Results may be out in June/ July.  The previous year's result was announced and uploaded at the official website on 20th of June 2016.
Contact Nos for Inquiry during office hours - 0120-2405968 - 69, 70, 71, 72 ( Extn - 2010)
Updated on 28th of April 2016 - Entrance Result Declared - The Result for Admission to 6th Classes for the cities such as Lucknow, Shillong, Patna, Puna, Chandigarh, Hyderabad, Jaipur has been declared and can check city wise from below -
The students who wish to take admission to 5th and 6th, 9th and 11th classes in Jawahar Navodaya Vidyalayas and who had taken the Entrance Written Exam on 7th of Feb, 11th April and 6th of June held by CBSE  in various states will be able to check their results from the official website of NVS.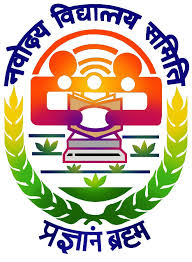 It is note-worthy that the Samiti holds such type of entrance exams every year for the students of 4th and 5th of wish to take admission to their senior classes such as 5th and 6th. The students are given admission on the basis of the merit they have got in the exam.
Click here for KVS 2015 Recruitment for PGT, TGT, PRT, Vice Principal and Clerical Level Posts here.
Therefore the NVS Results hold a great importance for the students, especially their parents who are quite concerned regarding the admission of their wards in this prestigious education samiti.
Navodaya Vidyalaya Samiti has been the synonyms of the quality education full of moral values as well as modern attitude of the world. This is in a way a perfect mingling of traditional Gurukul based education and new Technical based education, thereby, focusing on the over-all development of the students concerned. Therefore there is huge competition to take admission the schools run by this samiti called Navodaya Vidyalaya Samiti.
Check JNVST Entrance/ Selection Test Result for the 2018 Session -
This exam was held by CBSE for giving the successful candidates the admission to the targeted classes for the session 2018. The result shall be available at the official portal as we have already apprised you earlier. Besides the result will also be available at the following places -
Zone wise Merit List -
Documents Required for Admission
Concerned Jawahar Navodaya Vidyalas
District Education Officer ( DEO )
District Magistrate
Deputy Commissioner NVS of the particular region
The candidates need to visit the official website and find the link called " NVS Entrance Test Result for 2018 Session". Click on this link. The name wise and roll-wise results shall appear on the screen. Select your result along with the other information given there. Contact to your nearby Jawahar Navodaya Vidyala for the detailed information.
File containing 6th Class Admission Selection List 2017 - Latest
*Latest Check your Test Result for 6th Class
NVS 6th Class result for Lucknow, Shillong, Patna, Puna
NVS 6th Class 2016 Entrance Test result for Chandigarh, Hyderabad, Jaipur, Bhopal
Read Exam Result Notice From here.
Result related websites and links:
Official Website - http://www.navodaya.nic.in/
http://www.nvshq.org/display_admission_submenu.php
http://www.nvshq.org/news.php
Note - Some links are not active. They shall be active at the time of result.