The classes for different boards ( C.B.S.E, H.B.S.E etc. )have begun. When students are in the board classes, they are under tremendous pressure to work better than in Non-Board Classes. There are expectations from the parents, teachers and the students themselves  to fare better and materialize all the expectations, however, the students must start preparations immediately. Here we are also giving you some tips as to how they can prepare better and get good marks.
Update March 2020-
C.B.S.E has promoted the students up to 8th class due to the outbreak of corona disease in the country.
Read – How to get more than 90% in board exams ?
Every year, millions of students sit in various board exams by various boards. The board exams take place for 10th and 12th, but in some states also, there is the board exam for 8th class as well.
Tips for Preparing better for the board exams ( HBSE/ CBSE etc ) –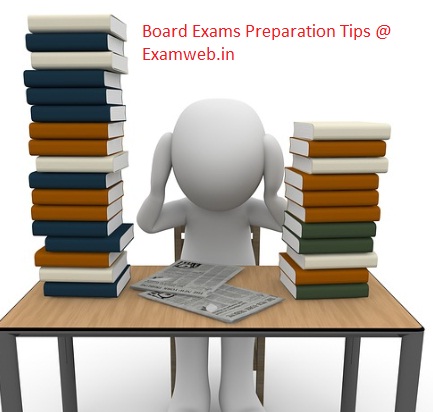 Do the syllabus on time –
This is the beginning of the session. Teachers are doing their best to cover the syllabi of all the classes. So it is also the duty of the students to cover their syllabus at the same time. Don't put off till tomorrow. Don't think that you have the whole year left for the preparation. Remember that the time has wings. It elapses very soon. By leaving your work for tomorrow you are piling up your work in a way. So make it a habit to do it regularly.
Do your syllabus with understanding –
Merely covering your syllabus won't help you a lot. If you wish to do better in board exams, you must have the clear understanding of the concepts. If you don't understand anything, don't get hesitated to ask your teacher over and again until the things are clear to you.
This understanding of the concepts shall also be helpful for you when you sit in the entrance exams after your board exams, especially after 10+2. For 10th class students, it shall help in their 10+1 where they have specific subjects like Science/ Commerce/ Arts.
Believe in Writing Practice –
Writing practice is far better than oral practice. When you prepare something orally, you tend to keep that in your memory for a short while and after sometime, that thing skips your mind. But if you do the writing practice, things remain fixed in your mind longer.
Do Practice Papers –
After you have covered your syllabus and when you are approaching your exams, it is better to pick some Practice Papers. They will help you judging your board exams preparation and raise your confidence. These Practice Papers are available everywhere in the books and online.
Believe in yourself and do your best.