This is true that if you are thinking to have re-evaluation for your low score in 10th and 12th Class Results which were declared recently by Haryana Board of School Education ( HBSE ), you must be cautious regarding it as Haryana Board has decided to lower the marks if the students get them after the Re-evaluation.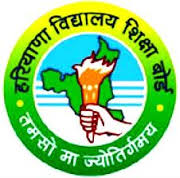 Previously the students would get only the increased marks and any lower score would not have got consideration. So the students were given only benefit. Therefore the students didn't hesitate in opting for the Re-evaluation for these classes from the Haryana Board.
But now the Haryana Board has taken decision that the marks would be reversed in case the students get lesser marks during the Re-evaluation. Now the previous increased marks will not remain untouched, said Mr. Pankaj, Board Secretary.
There are different viewpoints regarding this decision. Some teachers and students have shown displeasure over this latest decision of the Board saying that it would discourage the students for the Re-evaluation.
But the others have lauded the decision saying that due to this only sincere and genuine candidates would take the chances for the Re-evaluation and it will save a lot of time of the board.
There is another decision taken in the board meeting that the students who have scored more than 90% marks in the board exam can opt for Re-evaluation. Previously they were barred from doing so. Such steps will be helpful in improving the education standard in the state where it is already deteriorating as is revealed from the 10th and 12th class results.