The Joint Entrance Exam (JEE Main ) is a highly competitive Exam that takes place every year in the month of April. The aspirants who have passed 10+2 or are appearing in 10+2 Non-medical can take this exam with a purpose to take admission to B.E., B.Tech, B.Arch, B.Planning in the most prestigious institutions of the country. No doubt, students leave no stone unturned in ensuring their success in this entrance test.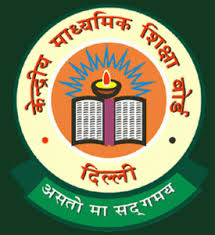 The success ratio is very low. This fact causes a genuine worry among them as no sincere student wants to miss this golden chance to join the premiere institutions of the country. Therefore in order to help these worrying candidates we have made some serious efforts so that they may have big chance to crack this exam. The links for the JEE Main Admit Cards are also given at the end of the post.
7 Tips for JEE Main 2018 with Admit Card Link
These Preparation tips are based on our years' of experience we have poured on teaching the students of various levels. We hope that you will be benefited a bit. We are just trying to give you an edge to your already-good preparation.
1. Give final touch to your Syllabus :
First of all make sure that you have the proper access to your syllabus and exam pattern 2018. The syllabus for JEE Main is prepared from the curricula of 10+1 and 10+2 Non-medical. The syllabus preparing authority consider the syllabus from NCERT Books. So the main focus should have been on the syllabi of these two classes with a bit on 9th and 10th Science syllabus.
2. Clear the basics of PCM –
The subjects with which you have to work with are Physics, Chemistry and Math. Give your time to these subjects as per the requirement. For example if you think that your math is weak, you can give more time to this subject than the other two. You should follow the same strategy with the other subjects. Clear the basics. Ask your teachers/ tutors to explain the things. If you are preparing yourself, consult books by good writers.
3. Do nothing new now at the time of exam –

Sometimes the students are tempted to do more and more new at the time of exam. This thing is certainly not good for them. This thing may spoil their whole preparation as the mind gets distracted and starts forgetting the things already stored. So focus should be on the revision of the material already done.
4. Try Model Test Papers / Mock Test –
This is the right time for you to test your preparation. Try some mock tests. They will certainly give you the boost in your preparation and confidence.
5. Keep yourself fit for facing one of the biggest challenge –
This is one of the hardest entrance exams of India. For that you need to be fit both physically and mentally. Therefore, give some time for health. You can do light exercises such as yoga, walking etc. Besides eat something nutritious and digestive food. Avoid oily and spicy stuff. Make sure that you don't have to go to a doctor.
6. Don't run after too many books –
Some students have to habit to pile books. However, they don't read anything from them. Reading so many books may also lead to confusion. It is better to have fewer quality books than have many lower quality ones.
7. Manage your Time –
There shall be total 90 Questions in JEE Main. For that you will get 180 Minutes. Two minutes for one question. But these two minutes are not sufficient for solving one question. Questions are very technical in nature. So it is very important to save your time during exam so that you may complete it.
Most of the examinees complain that they couldn't complete their paper. So if you wish to complete your paper in time, you need to make some strategy. Learn to manage your time. For that do Mock Tests. Avoid the time consuming stuff or leave it for the last moment.
In the end, believe in yourself where lies a great strength to overcome any anxiety if you have.
We shall make the admit card available to you at the time of Joint Entrance exam 2018.