Read an Article / Essay on Women Empowerment
There is much talk about Women Empowerment or Role  of Women or Modern Indian Women these days. Some say that women are empowered now, others say that they are getting power and still others are here who are not agree from these people as they maintain the women are still backward in almost all the areas. Has woman's position really changed ? Is she getting strength and due respect in this man dominated world ? We will have to take our mind in to the past and then analyse the present in that light to find the answer of these tricky questions.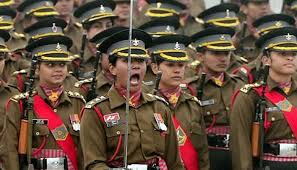 Image Courtesy – zeenewsindia.com
Women Empowerment is also called महिला सशक्तिकरण in Hindi. During the Vedic period, women were held in great esteem and were treated as equal with men in every walk of life. No religious rites and rituals were possible without wife.
"Extremists have shown what frightens them most : A Girl with a Book" – Malala Yousafzai
Read English Quotations from here
The women also obtained education like men. They enjoyed considerable freedom regarding the choice of their husband. But with the passage of time, they fell off that exalted position and began to be maltreated. They were never consulted in household affairs and were not allowed to take their decisions.
Role of Women in the Modern Era ( Women Empowerment )
In the 19th century, people didn't send their girls to schools. Only girls from the upper class society could get Education and that is also at home.only at home. But great social reformers such as Raja Ram Mohan Rai, Ishwar Chandra Vidya Sagar, Swami Dayanand Saraswati etc did their best to improve the conditions of the women and it was due to their untiring efforts that the girls started getting education at schools.
In this orthodox society, women have never got treatment equal to men. In this patriarchal society, there is  the domination of men ( their male counterparts ). They are limited only to the household chores. They do everything to please their husbands, children and other members of their in-laws. But they are always disregarded, maltreated and insulted in many ways instead of getting any reward.
But their role in the making of the nation can't be denied. They are the most valuable human resources for our country. The women are equal partners with men in the building of the nation. They are in every field whether it is the Politics or sports or cinema or manufacturing units or army.
In Politics there have been and are very active and powerful female leaders with the likes of Mrs Indira Gandhi, Sarojini Naidu etc. We have legends like Mother Teresa, Lata Mangeshkar etc. In sports also we have Saina Nehwal, Sania Mirza etc.
Role of Women in Modern India
We can't forget the names of Kalpana Chawla and Sunita Williams who have earned good name as astronauts. Even in the army the women have shown strong presence as fighters.  They are doctors, engineers, lawyers, teachers at schools and universities, MPs, MLAs, and what not.
Women Empowerment Day ( 8th March Every year ) – Activities in the form of Seminars, Rallies, Skits etc take place every year. The main motive of such activities is to tell the whole world about women's strength, potential and valuable contributions they have made and are doing to make life better on this planet.
Empowered Women are strong and graceful aspect of society. Through their intelligence and diligence they have achieved proficiency in all leading sectors. In India, women have obtained the status of goddess. They are highly respected. – CM Khattar Haryana