Read something about Munshi Premchand – His Biography and works in English
Munshi Premchand came in to life on 31st July 1880 in Lamhi ( Uttar Pradesh ) and took his last breath on 8th Oct 1936 in Banaras ( UP ). Munshi Ji was very famous Indian litterateur of 20th century. He wrote short stories, novels, poems, dramas etc.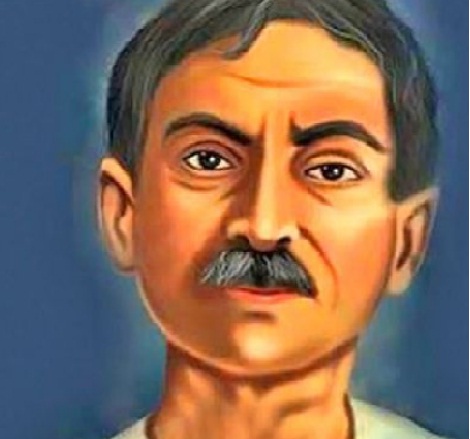 His real name was  Sh. Dhanpat Rai Srivastava. People also know him as Nawab Rai and Upanyas Samrat. Munshi Premchand and Nawab Rai were his pen names.
His wife's name was Smt Shivrani Devi. He had one child named Amrit Rai.
Munshi Premchand's works –
He wrote short-stories in 1907 in a book called Soz-e-Watan. He penned down around 300 short stories like Lekhak, Saut, Beti ka Dhan, Lottery etc. His novels include Godan, Gaban, Karambhoomi etc. Munshi Premchand wrote many essays like Kuchh Vichar, Qalam Tyag aur Talwar as well.
His famous works are – Godan, Gaban, Karambhoomi, Shatranz ke Khiladi (Feature film by Satyajit Ray), Manasarovar, Idgah, Prema, Krishna, Vardaan,Rangbhoomi etc.
Premchand also penned down some children's Books – Ram Charcha, Manmodak, Bal Kahaniyan Sumpurn
His biographies are – Durgadas, Mahatma Sheikhsadi
He also wrote film " Mazdoor" script.
He started his school in when he was seven years old in the village madrasa. As a result he had good knowledge of Urdu and Persian. When he was 8, his mother had died. Premchand got little love from his step mother.
That is why she got a place in his works. He was married when he was just 15 years old. He was the Assistant master at the Normal High School. Then he became the Head Master in some private school. He was also the editor in a magazine ' Madhuri'.
In the beginning he was influenced by Gokhle but later he turned towards Tilak .
If you have anything to say about great writer Premchand, you can do so. This essay can be transformed in to objective type questions.