Read a short speech/essay on Mother's Day which is celebrated on every 2nd Sunday in May month every year. This is an opportunity to say Thank you to all the mothers of the world. There are programmes in the schools where students deliver speeches on Mothers Role in One's Life. We hope this little effort of ours will help them a bit.
Mother's Day – Short Speech / Essay
Mother's Day 14th May 2023- Sunday
Respected Teachers and My Dear Friends,
Today I've got a tremendous opportunity to express my feelings towards my mother and all the mothers of the world through these not-so-great-words of mine. Sure no words can describe our gratitude or thanks for our mothers. She is the most precious gift to us from the Almighty.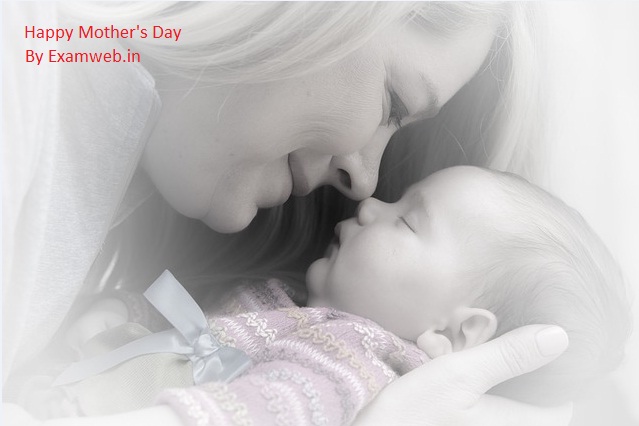 As God couldn't have been present every where in the world, he must have created mothers to make up this loss. Every where in our life, mother's role is supreme. Behind the success of every great person, there is the inspiration of his mother. She is our first teacher, first guide and first friend.
She gets second lease of life when the child is born, she smiles when the child smiles, she cries when the child weeps and she sleeps when she finds her child asleep. Her great source of happiness is the happiness of her child. She is contented if her child is so. For her the whole world is her children and family.
 A short speech on Mother's Day-
Read More Essays / Speeches / Reports from here.
She does everything to please each and every member of the family. In lieu of that, she doesn't want anything. We also take her and all efforts for us for granted. In a way, she does a thankless job for us. No wages, no holidays. Non-stop work for 365 days a year.
She is the only creature of the world before whom even the God bows. She is the epitome of love, affection, sacrifice and generosity. Her presence in the world provides solace to the suffering humanity. Her smiling face removes all sorrows and frets of the world. Mothers are a constant source of strength for fathers as well.
Fathers seek them in forming opinions and making all important decisions of life. Without mothers, fathers are incomplete. So in a way, she is the nucleus of the family. No mother, no family. No family, no society. And no Society, no country, no world and no existence of human beings. I can't say more beyond that. Thanks for listening with such a great patience.
Happy Mother's Day.
Probably you need speech help on this topic. Professional speech writing services provided by customwritings.com/speeches will never let you down. You will get a custom-written speech from experts.
We and our team have a respect for all the mothers of the world.