Memory plays an important part in everybody's life. All the people wish for good memory. And there are some who are frustrated owing to poor memories. Memory is more important especially for the students. It is the established fact that students with good memories do better.
We also feel jealous of someone who has better memories than us. All of us wish to have good memory like Elbert Einstein, Newton,  Steve Jobs etc. Here are some proven methods to sharpen your memory. You must use these tips. The Result will be better very soon.
Tips to enhance your Memory
1. Avoid Negativity –
Don't be negative toward life and other people. Be optimistic and have faith in yourself. Too much negativity causes poor confidence and this poor confidence results in poor memory. Always think that you are the best and you have good memory. Positive thinking has a great impact on your memory.
2. Play Brain Games –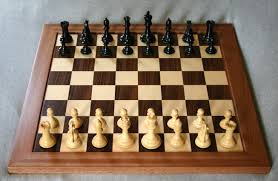 This is one of the strongest methods to sharpen your mind/ memory. Play mind games such as Chess, Sudoku etc. Solve puzzles on daily basis. Involve your friends in such games. Tell each other some mobile nos and then ask them after a few minutes. In the same way Spellings can be tested. Mental games make you stress on your mind. They will help you a lot in having good memory.
3. Do calculation yourself –
Don't take the help of any gadget like calculator/ computer/ mobile for small calculations. Let your mind do some exercise. The more pressure you put on your mind, the sharper your memory will be
4. Do meditation-
Get up early in the morning and undergo the medication in silence for sometime daily. It will make you more focused and your concentration shall also increase. You will get great benefit from this activity.
5. Take early morning exercise –
Early morning exercise will help you inhale fresh oxygen. This oxygen goes to your mind and sharpens it. 20-30 minutes' open field exercise is enough. It must not be done in an enclosure.
Tips for Better Memories
6. Be cool –
Be relaxed. Do your best to keep yourself from unnecessary anxieties such as exams, career etc. Involve yourself in various activities such as reading good books, watching good programmes on TV etc.
7. Get involved in Recreational activities –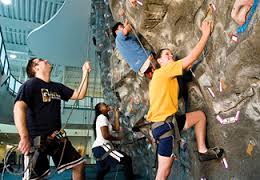 All work and no play makes Jack a dull boy. This saying is cent percent correct. Involve yourself in some recreational activities such as cycling, mountaineering, sports, watching movies with your family members every weekend etc.
8. Have some religious inclination –
It is better to be religious and get involved in religious activity. This activity also makes you positive and keeps you from anxieties of life. Give at least half an hour to such activities from your busy schedule. It shall also help you in having good memory.
9. Self Practice –
Read something and then try to repeat it. For examples you can read some catalogue and then see as to how many items you can repeat. This is a self-test to judge your IQ.
10. Participate in Quiz like activities –
Participate in various Quiz Programmes and give your best to win them. This will certainly improve your General Knowledge and hence confidence and memory.
11. Take interest in latest technologies –
New technologies are coming on every passing day. Engage yourself with them. Learn to use them. Play video-games, learn to download new applications and use them. If you don't update yourself with these latest technologies, you will suffer from inferiority and you confidence will be down.
On the other hand, your effort to keep yourself abreast of them will sharpen your mind and memory. You may have seen that those having good tryst with latest technology have sharp memories.
12. Have healthy diets –
With positive thinking, healthy diets are also must. Take diets full of proteins and vitamins. Take fruits and green vegetables with lot of salads in your diet. Eat dry fruits such as almonds, walnut etc if you can afford. Avoid wine and smoking as they are the main agents of poor memory.
We welcome your suggestions through the comment box below.