National Eligibility Test is the much-sought exam for any candidate who aspire to choose the teaching and research as his/her chief calling. NET is the eligibility test conducted by University Grants Commission for the PG candidates who wish to enter the Teaching field in the Colleges and universities or are interested in the Research work in the particular subject.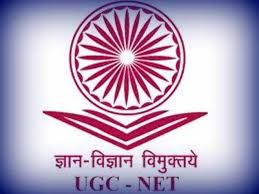 UGC holds this test twice a year – in June and December. Therefore, the candidates need to be in constant practice of this exam till they clear it.
Though the NET of all the subjects is very tough, English NET causes more perspiration. The reason is that first of all English is a foreign language and second the Syllabus is very lengthy. That's why the pass percentage of NET English is far less than that in other subjects.
Below are some tips regarding NET English that  may help you in overcoming this hurdle.
Preparation Tips for UGC NET English
Check the Whole Syllabus –
First of all go through the whole syllabus of English prescribed by UGC. Read the History of English Literature by any good publisher. Mark the important period such as Chaucer's or Shakespeare's or Romantic Period or Jacobean Period etc. and read them in detail.
Focus should be on Great Writers and Their Works –
Great writers and their works attract the paper setters a lot. These great writers are – William Shakespeare, William Wordsworth, Robert Browning, John Donne, R.K Narayanan, Mulk Raj Anand, T.S Eliot, D.H Lawrence, Virginia Woolf etc and their great works. So read these writers carefully.
Learn some Technical Terms –
Read some technical terms such as Figure of Speech. Read all the figures such as Metaphor, Simile, Personification, Alliteration etc. There may be 2 to 3 questions from this portion.
Choose the Good Author for preparation –
There are many books available for NET English Preparation. Choose some good Publication such as Arihant, Upkar etc.
Revise the Previous Classes' Syllabi –
Read the books of the previous classes also. Read the Graduation and Post Graduation Books. You will find a lot from them in the NET English.