Council for the Indian School Certificate Examinations (CISCE) has declared the results of both the classes ICSE ( 10th ) and ISC ( 12th ) today. The results are available at the official website. Check all the links and details related with the result below –
ICSE 2022 July Update –
CISCE may release 10th class result today i.e. on 17th July 2022 at 5:00 pm. The result will be available at the official website of result –https://results.cisce.org/. We shall update this page very soon.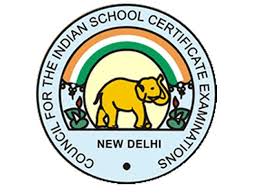 As result is declared, the candidates are suggested to read all the instructions before getting involved in the process of downloading result. Fill your Course, UID and Captcha. You can either take out the print out or just see your result at the page.
Update 2020 –
2,06,525 candidates got pass percentage in 2020 CISCE result. As many as 85,611 candidates passed in ISC exam. In CISCE exam around 94,937 girls cleared the exam whereas 1,11,588 boys did it. In ISC exam 40,170 girls passed whereas 45,441 boys passed the exam in 2020.
Official Websites for the Result are –
CISCE 10th/ 12th Result 2022-2023 Through SMS Also

The students willing to know their result of ISCE and ICS Examinations, can get  registered their mobile no registered and get it sitting at home. For availing this facility open Message Box on the mobile and type the format below –
ISCE 10th Result – To get ICSE Results 2021-2022-2023 on your Mobile SMS – (ICSE<Space><Seven Digit Unique Id>) and send to 09248082883.
ICS 10+2 Result – To get ISC Results 2021-2022-2023 on your Mobile SMS (ISC<Space><Seven Digit Unique Id>) and send to 09248082883.
We shall provide you the 2021-2022 Batch ICSE and ISC Toppers list and other details within one or two days.

12th Read Reports on Last Year's Result
CISCE 10th class Result was 98.49% whereas 12th Class pass percentage was 96.28 %. The south region topped the results with 99.66% results.
There were three toppers of ICSE Results with securing 496 Marks each. The name of the toppers are as follows – Ananya Parwardhan from Mumbai, Saugat from Kolkata, and Tejan Tapan from Navi Mumbai. Annanya showed her interest in becoming a lawyer.
The second position was clutched by Tathagat from Lucknow with 99% marks. The 12th Class was topped by Kolkata's Arkaya Chatterjee. He got the record marks 99.97 %. There were four students who obtained the fourth positions collectively with 99.50% marks.
So both classes' results were better than those of last years'. Most of the students were near 100% results which caused a lot of surprise. In comparison to other board results which were somewhere 70 or 80 or 85, these results were far better.
But there was one thing common in all these results that the girls outperformed the boys. But the question is as to how the students are getting such a big percentage of Scores ? Is it because that the student have become more intelligent and laborious or because there is the tough competition among various boards for attracting more and more students ?
The marks game has begun in the whole country . The students are getting more than 90% but when there is the talk of knowledge most of them stand nowhere. Now CBSE Result 2022-2023 awaited and let's see how many marks the students will get or they will be able to break some records.