Matthew Arnold is considered a very powerful voice of Victorian Times. He relentlessly exposed Victorian hypocrisy, complacence and indifference. He did not like the notion of Victorian Compromise.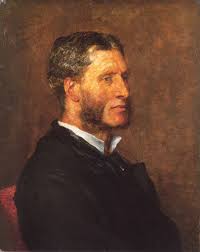 His works as a critic, his poetry and his prose-writings breathe a spirit of originality of ideas, unmindful of what others say or think or practise. Let us read something about Matthew Arnold and his Literary Works and also some famous Quotes by him.
Matthew Arnold was born on 24th of December 1822 in UK. His father was Thomas Arnold. His mother was Mary Penrose. He died on 15th of April 1888.
Wordsworth – Life and Literary Works
Matthew Arnold as a Critic –
It is well said – Matthew Arnold was nothing if not critical. According to Arnold, criticism demands intelligence, discrimination, knowledge and disinterestedness. True criticism is related with life. He calls poetry to be the criticism of life. His greatest work of criticism is Culture and Anarchy.
Major works of Arnold –
Friendship's Garland
The Function of Criticism at the Present Time
The Strayed Reveler and Other Poems – His first collection of Poems. Not very successful
Empedocles on Etna and Other Poems ( Published in 1852). It was a very significant work.
Sohrab and Rustom – Narrative Poem in Blank Verse.
Balder Dead – Narrative Poem in Blank Verse
The Scholar Gypsy
Thyrsis
A Southern's Night – This poem is a song of lamentation over the death of the Poet's brother.
Famous Quotes by Matthew Arnold –
Truth sits upon the lips of dying men.
Journalism is literature in a hurry.
Home of lost causes, and forsaken beliefs, and unpopular names, and impossible loyalties!
Arnold remains thus a masterly voice of Victorianism. His contribution to Victorian literature can be ignored. It is impossible to talk of the Victorian Age without the mention of Mathew Arnold in one way or the other.