When a player gets injured in a cricket match, a doctor reaches and the field and starts treatment by making him exercise or by spraying etc. He is a Physiotherapist.The Physiotherapists play an important role in the performance of the players. Whether it is a match or a Practice Session, a player needs a Physiotherapist everywhere.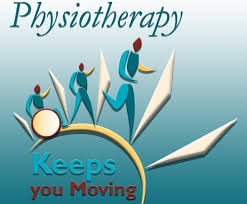 Besides a large no of people suffering from boon diseases like joint pains etc. They also need Physiotherapists.
Rio Olympics have been over recently. There was a much fuss over the role of Physiotherapists in Sportsperson' s life. Some sports persons blamed that there was no Physiotherapist with them to take care during the game. Others rued over the carelessness of the govt in appointing or not sending their personal physiotherapists with them.
But the sports-persons who have got success in Rio games owe much to their respective physiotherapists. So the role or demand of Physiotherapists is increasing a lot in all types of sports. Now India has vowed to ensure at least 50 Medals in 2020 Tokyo Olympics. Besides there are other National, International and  local level tournaments where the services of these people are required.
Scope in Physiotherapy
So Scope for Physiotherapists is good. They can apply For Govt Jobs for Various Sports Organizations. Their main job is to train and the manage the injuries of sports-persons. Besides there are posts in Govt/ Private Hospitals. They can also open their own clinics/ Centres for people suffering for joint pains etc.
Courses & Eligibility for Physiotherapists –
The aspirants must have 10+2 with Physics, Chemistry and Biology with good command over English Language.
Courses –
For Sports / General Physiotherapists, there are the following courses –
Diploma in Physiotherapy ( DPT) – Duration is 2 and a half year.
Bachelor in Physiotherapy( BPT) – For this course, the duration is 4 and a half year.
Master of Physiotherapy ( MPT) – This is the course of 2 or 3 years.
How to Get Admission to these courses ?
Based on Joint Entrance Test conducted by the Rehabilitation Council of India in New Delhi.
Note – There is no need for you to be a Sportsperson for these courses.
Name of Institutes offering courses in Physiotherapy –
Pt Deen Dayal Upadhayaya Institute of the Physically Handicapped, New Delhi.
The National Institute of the Orthopaedically Handicapped, Kolkatta
Amar Jyoti Institute of Physiotherapy, New Delhi.
PGMER, Chandigarh
Institute of Rehabilitation, Medicine and Allied Science, Guru Gobind Indraprastha University
GNDU, Amritsar
Keep visiting for more career related news at examweb.in