Gujarat Subordinate Service Selection Board ( GSSSB), a competent board for doing recruitment related affairs shall soon declare the result for Revenue Talati/ Talati Mantri (Class – 3) Written Exam. The Cut Off-Cum- Merit List shall soon be unveiled at the official website of the Board.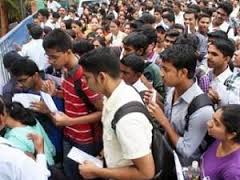 Exam Scheme of 2021-2022-2023 Exam
The Exam took place on 28th of Feb 2016 with a large no of eligible applicants taking it in true spirit. The Exam was in MCQs Mode with Hundred Questions of Hundred Marks.
The Duration was just of 60 Minutes which was the matter of concern for the examinees. Besides there was the negative marking for each wrong answer as .25 mark was destined to be deducted.
Have a look at the content of the Gujarat Revenue Talati / Mantri Written Exam 2021-2022-2023 –
The Main Portion of the Exam was Gujarati Language and Gujarati Grammar which formed 35 Questions with 35 Marks. Another Chief Portion was General Knowledge and Mental Ability with the same marks and questions as the former. Arithmetic and English Grammar consisted of 15 Marks and 15 questions each.
Gujarati And English Languages had the common topics such as Vocabulary, Common Errors, Unseen Passages, Fill in the blanks etc. The General Knowledge included the Current Affairs of the country and Gujarat, Important Days, Main Schemes, Who's Who etc. Besides there were a significant no of questions from Arithmetic and Reasoning Portion.
Gujarat Revenue Talati / Mantri  Exam Expected Cut Off / Result 2021-2022-2023-
From our cursory discussion with a no of examinees, we have reached the conclusion that the Cut off for this exam may be beyond 70 marks for the General Category candidates. The examinees are welcome to share their expected cut off in the comment box below. It may help us to have a good surmise regarding Revenue Talati Cut off.
The candidates shall be able to see their Result for GSSSB Revenue Talati Exam by 20th of March. We shall link the page with the Result link below. You will just have to enter your exam Roll No there and wait for a couple of seconds.
The Result shall be out. We shall also make available the contact nos of the concerned authority for you in case you have any problem in receiving your result. One Contact no is already here – 079-232-56332.
Official Website for the Result – http://www.gsssb.gujarat.gov.in/
The Selected candidates shall have to take the Computer test the schedule for which shall be out after the declaration of the Result.
Recap of Gujarat Revenue Talati  Recruitment –
GSSSB has got the Revenue Talati Notification vide 60 of 2015/16 for Two Thousand Four hundred and Eighty Posts. These were the Group C posts for which the schedule for filling application was from 6th of Dec to 31st of Dec 2015.