A Short Speech on Teachers' Day - Why is Teachers' Day Celebrated ? - Also read Quotes and Thoughts on Teachers by Famous Personalities of the World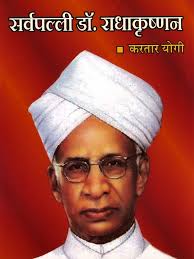 The whole of India shall be celebrating Teachers' Day on 5th of Sept to commemorate erstwhile President and eminent educationist Sh Radhakrishnan Sarvepalli. I would like to start with a very famous Hindi Verse -
Guru Govind dou khade, kake lagun paye,

Balihari Guru Apne jin Govind deo milae.
Its English version goes like this - Teacher and Almighty both are standing before a person. He is on the horns of dilemma as to whose feet he must touch first. Then he got the reason. He says that he is full of gratitude for his master as it is because of him that he has encountered God.
So these lines delineate the position of reverence earned by Gurus ( teachers ) among Indian Masses. This is because of the age-old custom that has built up this heavenly relation between the master and his disciples.What a teacher can give to his disciples is best illustrated from the following event.
There was a gathering of five old school friends after a long period. They were boasting of their achievements. One said he was a DC and enjoyed a lot of prestige. Another was a doctor who said he had earned a lot of money as well as reputation.
Teachers' Day - 5th Sept - Dr Sarvepalli Radhakrishnan
The same replied came from the lawyer and the businessman. One of them was just listening to them. They looked at him with a sneer and asked about his achievements. The person said that his only achievement was that he made DCs, Doctors, Lawyers and businessmen. Yes, he was a teacher. All of them were speechless.
The teachers are considered one of the pillars of the society. They are expected to bring changes in society and reform it. Their role is becoming more and more significant when the youth of the country is on the perverted path owing to the distractions which are the products of the modern age. In this way the teachers will always have a significant role to play in the society.
I also pay my respects to my teachers Mr Jha, Mr NK Tyagi, Mr Sisodia and others. Whatsoever I am in this life, it is because of their efforts and blessings. May all of them live long !
Even the Prime Minister Modi in his pet programme Mann Ki Baat ( 27th August 2017) lauded the teachers of the country and requested them" to teach to transform, educate to empower and learn to lead."
Best Quotes/ Thoughts for Teachers' Day
A few words about Dr Sarvepalli Radhakrishnan -
He was the First Vice- President and the second President of India from 1962 to 1967. He was also a prominent educationist. As a teacher, he served various prestigious institutions of Higher Education.
His effective way of teaching, relationship with the students, extra-ordinary knowledge made him favorite with his students. Recognizing his achievements as a teacher, 5th of Sept ( his date of birth ) was attributed as Teachers' Day.
Happy Teachers' Day
You can also say thanks to your teachers using comment box below.
Read important traits  of an Ideal Teacher/ Good Teacher
Short Speech on Beti Bachao - Beti Padhao