Very short questions or objective type questions with answers from My Childhood by A P J Abdul Kalam – Based on NCERT pattern – For the students of 9th class from Beehive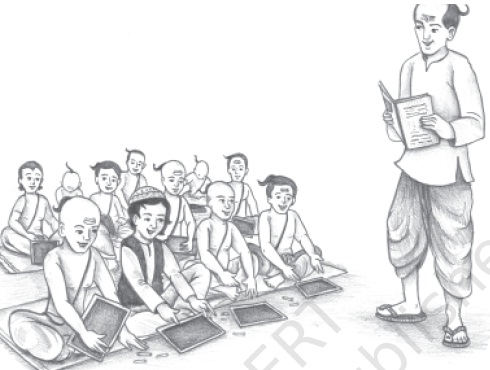 Q. Who has penned down this autobiography ?
Answer – A. P. J. Abdul Kalam
Q. Who was A. P. J. Abdul Kalam ?
Answer – Former Indian President
Q. From which autobiography has My Childhood been taken ?
Answer – Wings of Fire
Q. Where was A. P. J. Abdul Kalam born ?
Answer – Rameswaram
Q. What is his father's name ?
Answer – Jainulabdeen
Q. What is his mother's name ?
Answer – Ashiamma
Q. How many brothers and sisters Abdul Kalam had ?
Answer – Brothers – Three
Sisters – One
Q. How old was Abdul Kalam when 2nd World War broke out ?
Answer – Eight years
Q. What is the name of his cousin ?
Answer – Samsuddin
Q. What would Abdul Kalam collect everyday ?
Answer – Tamarind seeds
Q. How much money did Abdul Kalam earn by selling tamarind seeds in the market ?
Answer – One anna ( About six paise )
Q. Who were his close friends in his childhood ?
Answer – Ramanandha Sastry, Aravindan and Sivaprakasan
Q. From where do his mother and grandmother tell him bed time stories when he was a child ?
Answer – Ramayana
Q. During which ceremony does Abdul Kalam's family arrange boats ?
Answer – Shri Sita Rama Kalyanam
Q. What does new teacher not like ?
Answer – Abdul Kalam's sitting with Ramanandha Sastry
Q. What was the name of Abdul Kalam's science teacher ?
Answer – Sivasubramania Iyer
Q. Where did Abdul Kalam study during India's freedom ?
Answer – Ramanathapuram
For objective type or very short questions with solution you are welcome on this page. These questions are very important for 9th class students of any board. If you have any question in your mind, discuss that with us. We shall add that question in our post if we find that worth adding.
Best wishes.